The Show
The Capel Classic Car & Bike Show
The Capel Classic Car & Bike Show takes place every year on the 3rd Saturday of August. From humble beginnings in the early 90's it has now become one of the most anticipated shows in the season of Classic Shows. The show opens to the public at 12 noon and runs until 5pm. Entry Fee to the entire show £5/pp. Children under 12 go free. Get your entrance tickets at the
Capel Box Office website.
Auto Jumble
The Auto Jumble sale has its own attraction and is now inseparable from the show. We are trying to get in as many stalls as space permits. Want to have a stall or pitch?
Please follow this link and register
.
Annual Flower Show
This year in its 126th year, the Summer Show is always on the 3rd Saturday in August, sited on Capel Recreation Ground, it runs alongside the Capel Classic Car Show. The Grand Marquee is surrounded by a traditional village fete with fabulous food and drink offerings, including a mini beer festival with a selection from various local breweries. As well as a Fun Dog Show there are hobby and handicraft displays and exhibitors selling home-made produce, crafts and plants. Please have a look at the
Capel Show website
. Get your entrance tickets at the
Capel Box Office website.
What our visitors say
What the show does well:: Car show and auto stalls
Any other feedback:
Mr Z S, Car or Bike exhibitor
What the show does well:: has just the right balance of items and not crammed with one-make of vehicles like some shows
Any other feedback: just need more toilets especially near autojumble stalls as we have to rush off and leave stalls unattended for shortest time possible
Mr M Y, Auto Jumble Stall Holder
What the show does well::
Any other feedback: Can you please make it a quick entry to show for AIR cooled classic bikes. Some one just to set us on one side as we enter. We can have probs if kept waiting. Thanks
Mr X P, Car or Bike exhibitor
What the show does well:: Has a good atmosphere and has a great range of vehicles, both bikes and cars.
Any other feedback: Have been attending the show for many years now and have no complaints.
Mr T T, Car or Bike exhibitor
See all our testimonials
Latest news
Whilst preparations for the show continue as best as we can, the committee we are continuing to monitor and follow latest government guidance.Clearly we hope and pray that the show […]
It's official. 2019 was the first show where we have successfully managed to neutralise the carbon emissions caused by our exhibits by offsetting them through officially UN-accredited projects. The Capel […]
Due to the continuing popularity of the show we have had to become smarter in the way we operated the exhibit registration and issued show passes. When you sign up […]
See all our news
Some facts about the 2019 show
A message from the chairman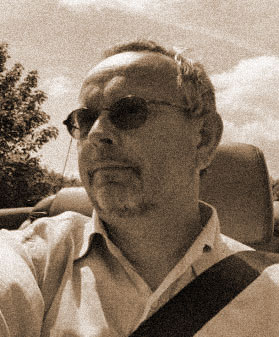 Dear Friends! Another show awaits us in 2020. Our 22nd! We have made an early decision this year on our special focus: It will be SUNBEAM. A marque with an interesting and wildly varied history. If all goes well we will welcome the Sunbeam Tiger owners club into the grounds for their annual meet. It will be a spectacular display of these dinky little cars with their big mustang derived engines. Registration will open on March 1st. We will build on the improvements of last year with an extended PA System that will better cover the classic exhibit area. This should aid our compère to get his message heard. The entry system with more buffer room combined with the staggered entry times worked a treat and queuing in the village is now a thing of the past. We are looking forward to another great event with hopefully firmer ground underfoot than last year. Thanks for all your support and see you on August 15th 2020.
Dik Hoogmoed