The Show
The Capel Classic Car & Bike Show
The Capel Classic Car & Bike Show takes place every year on the 3rd Saturday of August. From humble beginnings in the early 90's it has now become one of the most anticipated shows in the season of Classic Shows. The show opens to the public at 12 noon and runs until 5pm. Entry Fee to the entire show £5/pp. Children under 12 go free. Get your entrance tickets at the
Capel Box Office website.
Auto Jumble
The Auto Jumble sale has its own attraction and is now inseparable from the show. We are trying to get in as many stalls as space permits. Want to have a stall or pitch?
Please follow this link and register
.
Annual Flower Show
This year in its 125th year, the Summer Show is always on the 3rd Saturday in August, sited on Capel Recreation Ground, it runs alongside the Capel Classic Car Show. The Grand Marquee is surrounded by a traditional village fete with fabulous food and drink offerings, including delicious teas. As well as a Fun Dog Show there are hobby and handicraft displays and exhibitors selling home-made produce, crafts and plants. Please have a look at the
Capel Show website
. Get your entrance tickets at the
Capel Box Office website.
What our visitors say
What the show does well:: Exihibit a large variety of classic cars
Any other feedback:
Mr E G, Car or Bike exhibitor
What the show does well:: Excellent mix of vehicles and bikes
Any other feedback: What makes the show special for me is the fact it's not to commercial. It's a nice friendly gathering of car lovers.
Mr W W, Car or Bike exhibitor
What the show does well:: Gets lots of like minded people together
Any other feedback: No, extremely well run event
Mr W L, Car or Bike exhibitor
What the show does well:: Exhibit cars
Any other feedback: The toilets must be improved. They are a health hazard
Mrs S L, Car or Bike exhibitor
See all our testimonials
Latest news
Beat the queues on the day. Get your tickets in advance from the Capel Box Office: Click Here to go to the Box Office Site.
This year we will be making a start with making the show more eco-friendly. We are privileged to be living in our beautiful Surrey surroundings, and we owe it to […]
Great news: we have decided this time to give special focus to the year 1968. Cars and Bikes 50 years of age this year will be given pride of place […]
See all our news
Some facts about the 2017 show
A message from the chairman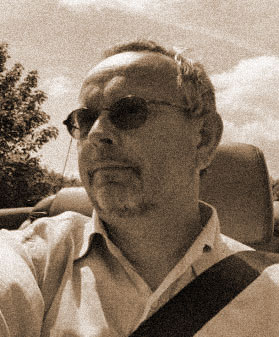 The Capel Classic Car Bike Show is a splendid opportunity for the village to meet and show ourselves at our best. It has been my privilege to chair the committee since 2016, having taken over from Andrew Forsyth who had honour for 10 years before that. As the show combines with the Horticultural Society Summer Show it has become the largest village fair in Surrey. This puts extra responsibilities on the organising committees to make sure everything keeps running as smoothly as possible. To find out how we did, we ran a short survey after the last show and the feedback was quite humbling: the average score of all respondents saying whether they would recommend the show to their friends was 9.4 on a scale of 1-10. I said humbling, but it is something we can be rightly proud of too! The 2018 show will be even better.
Dik Hoogmoed