The Show
The Capel Classic Car & Bike Show
The Capel Classic Car & Bike Show takes place every year on the 3rd Saturday of August. From humble beginnings in the early 90's it has now become one of the most anticipated shows in the season of Classic Shows. The show opens to the public at 12 noon and runs until 5pm. Entry Fee to the entire show £5/pp. Children under 12 go free. Get your entrance tickets at the
Capel Box Office website.
Auto Jumble
The Auto Jumble sale has its own attraction and is now inseparable from the show. We are trying to get in as many stalls as space permits. Want to have a stall or pitch?
Please follow this link and register
.
Annual Flower Show
This year in its 125th year, the Summer Show is always on the 3rd Saturday in August, sited on Capel Recreation Ground, it runs alongside the Capel Classic Car Show. The Grand Marquee is surrounded by a traditional village fete with fabulous food and drink offerings, including delicious teas. As well as a Fun Dog Show there are hobby and handicraft displays and exhibitors selling home-made produce, crafts and plants. Please have a look at the
Capel Show website
. Get your entrance tickets at the
Capel Box Office website.
What our visitors say
What the show does well:: Vast exhibit of cars and bikes of all makes and ages
Any other feedback: The grouping of the same name of vehicles could have been organised better
Mr A G, Car or Bike exhibitor
What the show does well:: Excellent mix of vehicles and bikes
Any other feedback: What makes the show special for me is the fact it's not to commercial. It's a nice friendly gathering of car lovers.
Mr W W, Car or Bike exhibitor
What the show does well:: mix of cars good stalls on another note brooklands stall should of been up the top not by the auto jumble just my vue
Any other feedback: said in last question
Mr Q I, Car or Bike exhibitor
What the show does well:: A NICE MIXTURE OF CARS AND BIKES & OTHER GOOD STANDS AND YET AGAIN AFTER ALL THE YEARS I ENJOYED IT AGAIN THANKS TO ALL WHO MAKE IT HAPPEN EACH YEAR
Any other feedback:
Mr I J, Car or Bike exhibitor
See all our testimonials
Latest news
You'll find the movie on our gallery pages. For the first time ever we have managed to put a comprehensive show video together. A combination of traditional camera work, drone […]
13/08/18: Registration for the show closed at midnight on Aug 12th. We have approximately 630 exhibit entries. This takes the show to near capacity. It's a record. If you turn […]
This year we will be making a start with making the show more eco-friendly. We are privileged to be living in our beautiful Surrey surroundings, and we owe it to […]
See all our news
Some facts about the 2018 show
A message from the chairman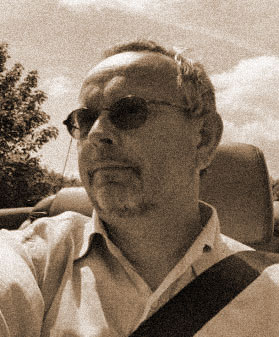 Friends! The 2018 show lies about a month behind us as I write this. And what a show it was. There were more Classics, more visitors (26% up!) and more money raised for all our good causes. Please see above for some rough numbers. We listened to the survey feedback of last year and improved toilet facilities as well as our PA System. Having done all that we also maintained our approval rating in or survey of 9.4 on a scale of 1-10 (220 respondents). It remains humbling to receive such an accolade. The Capel Classic Car & Bike Show is a splendid opportunity for the village to meet and show ourselves at our best. It has been my privilege to chair the committee since 2016. As the show combines with the Horticultural Society Summer Show it has become the largest village fair in Surrey. This puts extra responsibilities on the organising committees to make sure everything keeps running as smoothly as possible. By and large we appear to achieve just that as the Survey score bears witness to it. I said humbling, but it is something we can be rightly proud of too! The 2019 show will be better still.
Dik Hoogmoed